MASSIVE Black Friday Sale!
Buy a Year of Fearless for just $49.95
and get a year FREE for 2 friends!
It's a gift for you and it's a gift for them too!
Offer valid until Cyber Monday ONLY!!!
Your 2 friends will have to make their own Fearless accounts.
We will provide each of your friends with a code to activate their free year.
Fearless makes a great gift!
After purchase, we will email you a form to fill out to tell us your friends names, email addresses, and ask you to write a personal message to each of them to be included in the E-Gift Card Email.
You can also ask for your friend's gift to be delayed until an important date such as Christmas, Hanukkah or their birthday.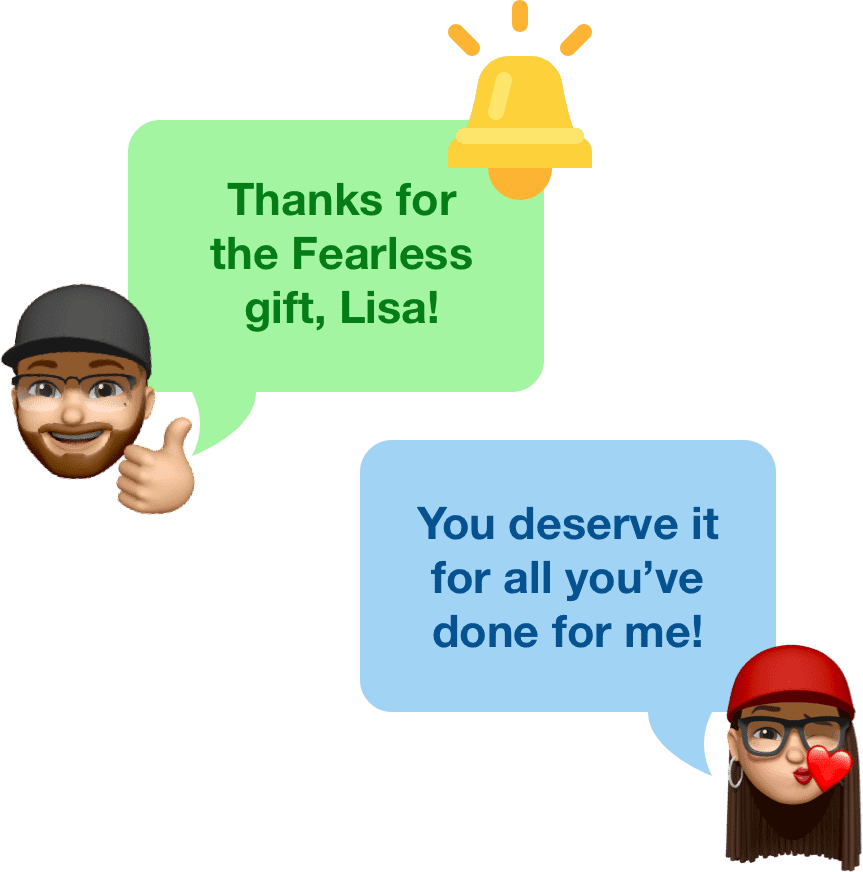 Fearless is the streaming service for every voice.
Traditional streaming services like Netflix and Disney+ are filled with content that is made by major studios, often with budgets of millions of dollars. On Fearless, independent creators are in the driver's seat instead – bringing you powerful stories with an intimate feel.
Plus, on Fearless, under-represented voices (like LGBTQ, female, Black, Indigenous and disabled perspectives) are celebrated and lifted up!