While you definitely can use Fearless from your phone's browser, most members prefer the experience in the app. Download now on your phone.
Are you a Blogger or Influencer?
Join the Fearless Ambassadors Program and earn commissions just for spreading the word about Fearless and helping the platform grow.

Movies & shows but inclusiver tho.
Discover a new kind of streaming service where inclusion is paramount. Meet Fearless.
LGBTQ+ • Gay • Lesbian • Bi & Pan • Queer of Faith • Queer & Disabled • QPOC • and more...
Monthly or Yearly. Both plans unlock everything.
Most Popular
Unlimited Monthly
Features
The entire library of 1500+ movies, shows and short films.

Watch on the web or get the apps for iPhone, iPad, Android, and FireTV.

New content added frequently. Unlimited streaming.
Start 7-Day Free Trial
Best Value
Unlimited Yearly
USD per month when paid annually. Limited time offer.
Features
All of the same content, access to apps, and unlimited streaming as the monthly plan.

No free trial. Pay $59.99 USD for a full year. Your membership starts instantly.
Subscribe Now
Pricing in USD. Subscriptions auto-recur until cancelled.
Movies & shows.
Like you've never streamed before.
Inclusive original stories from talented Fearless Creators.
Get paid to help Fearless grow.
Join the Fearless Ambassadors Program and earn commissions just for spreading the word about Fearless and helping the platform grow.
Your movies & shows. Get them on Fearless.
Learn about how you can submit your work and have Fearless Members watch your stuff. We are a flexible platform aimed at helping you grow and succeed. Features, shorts and series. All genres.
You can also dive even deeper into Fearless by partnering with us on Fearless Original programming, if you like. But that's totally up to you.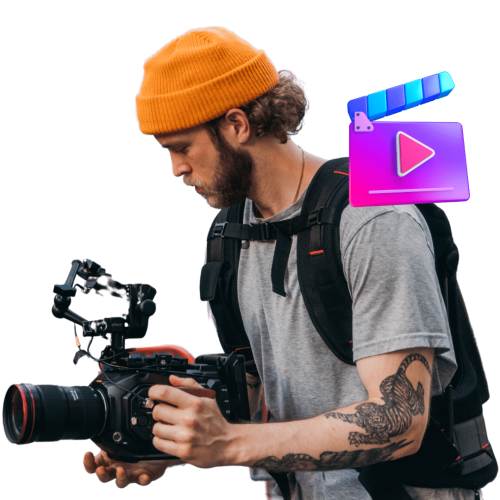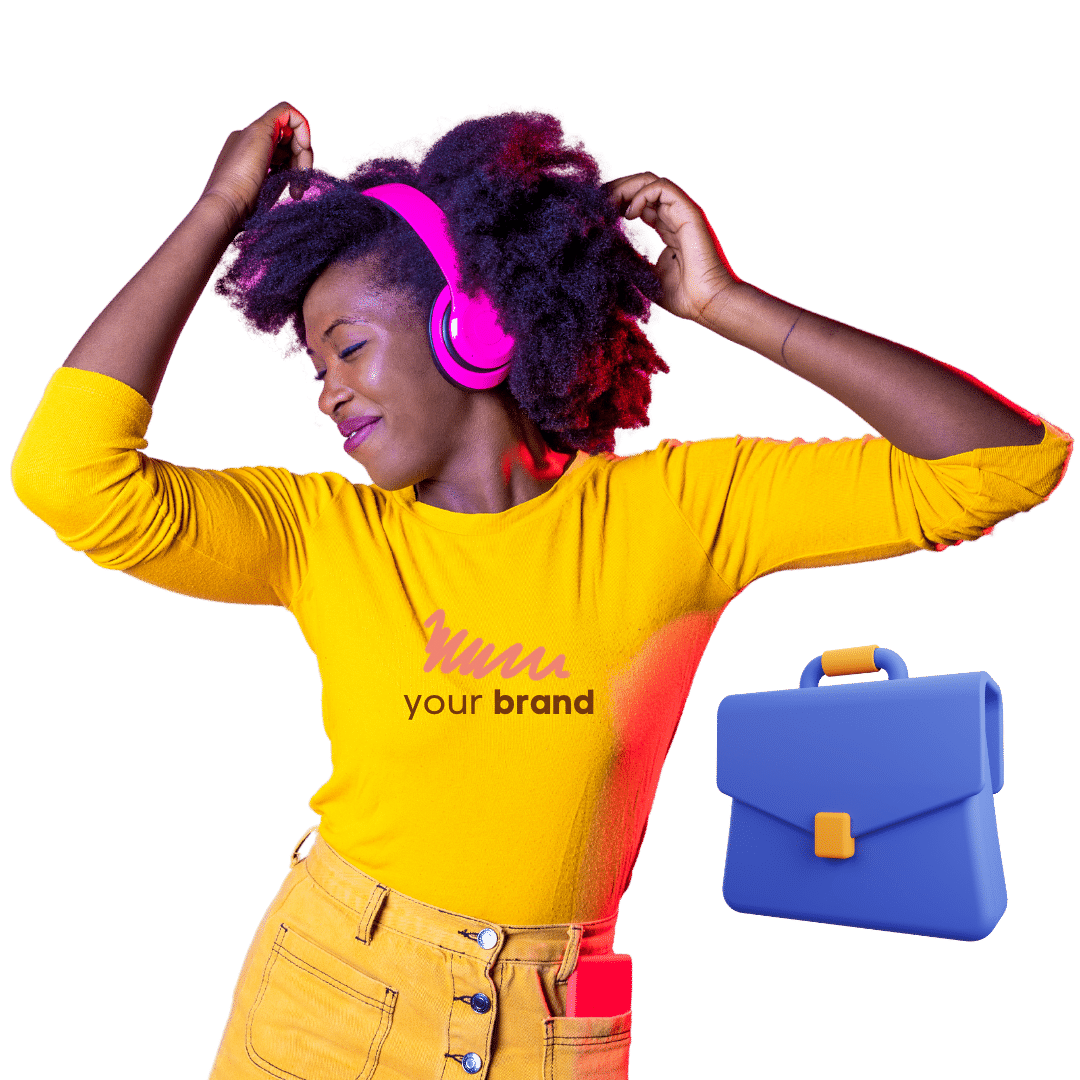 Get your brand integrated into movies & shows.
Help LGBTQ+ filmmakers create new movies & shows by sponsoring them. Your brand will be integrated into their content in exchange for a monetary investment in their film or series.
You get visibility and the filmmaker gets to create more content. A powerful tool for your business to reach new audiences while also doing good for the LGBTQ+ community.
Minimum budget of $1000 required.
Entertainment
as a force for good.
Want to learn more about what makes Fearless different?
Help & support.
Just a click away.
Find self-serve answers to the most popular questions in our Support Center. Or, talk to a human via Live Chat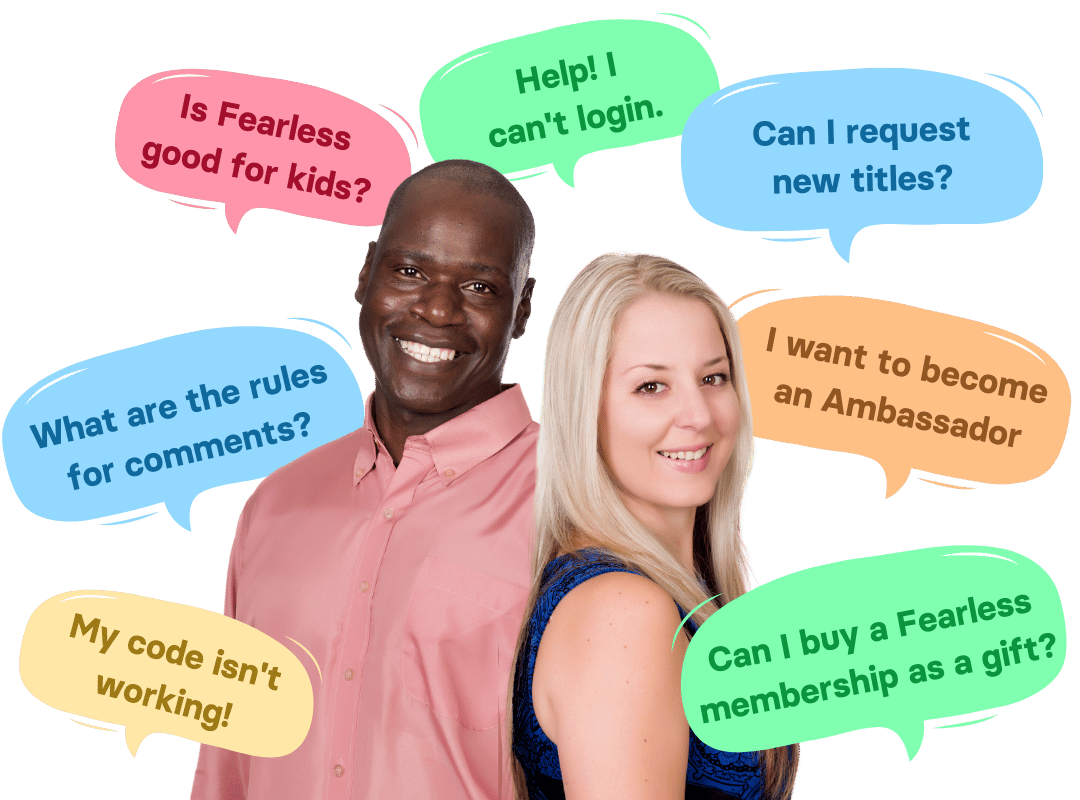 Subscriptions auto-renew until cancelled. When you cancel, your access to the service will conclude at the end of your current billing cycle. Fearless does not provide refunds for partial periods.

Learn about how to cancel here

While most content is available globally, some content may not be available in your region due to licensing restrictions or other reasons. Some titles may also appear on the web and TV apps that do not appear in the mobile/tablet apps.
Content available in the library is subject to change at any time including its geographical availability. It's possible that content pictured on this page may not be available to stream in your region at this time.
Fearless is also available through your cable TV provider (US & Canada only) but those who subscribe via a Cable TV provider do not have access to the web version or the apps.
Pricing displayed on this page pertains to the price if you subscribe on the web. You can also subscribe through the apps for iOS, Android and FireTV for which there may be some variance in pricing due to high fees incurred by the platforms and charges in currencies other than USD based on your region.
All content featured on Fearless is legally licensed through agreements with content owners or their representatives. If you have reason to believe that any content is infringing on your intellectual property or trademarks, please email support@fearless.li to report it.
We believe that everyone should have access to inclusive movies & shows. That's why we offer funding support for those who are experiencing financial challenges.
Watch on your fave platforms.

Note: Subscribing through a Cable TV provider does not include web or app access.