Watch inclusive movies & shows on Fearless.
LGBTQ+ • Women • BIPOC • Disability • Independent
Discover a new kind of streaming service where inclusion is paramount and Creators are in the driver's seat. Meet Fearless.
Fearless is available on devices you love
Fresh perspectives • Epic creativity • Authentic stories
Creators
are the future of TV.
Massive Hollywood corporations control the vast majority of the movies & shows we see which results in a lack of representation for minorities and an environment where producers are asked to water down inclusivity. Theres a better way and it starts with Creators who are already creating the kind of content that Hollywood just simply isn't.
Explore Fearless Channels
plus so many more Channels to discover
All plans include every feature & every title.

No limits. No confusion.
Cancel anytime.
Monthly
Includes 14-Day Free Trial

For a limited time.
Reg. $7.99/mo

Every feature. No limits.

Keep your price for as long as you remain a member. This is not a sneaky "limited time" discount.
Yearly
For a limited time.
Reg. $79.99/yr

Everything from the Monthly plan, but save even more by paying annually.

Equals only $3.75/mo!
Lifetime
For a limited time.
Reg. $958.85

Get Fearless for LIFE! Pay once, and unlock forever access with no recurring fees!
Limited time plan - only a select number will be sold.
Support entertainment
that drives real change.
Watch here, there, anywhere.
More apps are coming. If you'd like to see us bring an app to your favourite platform, let us know!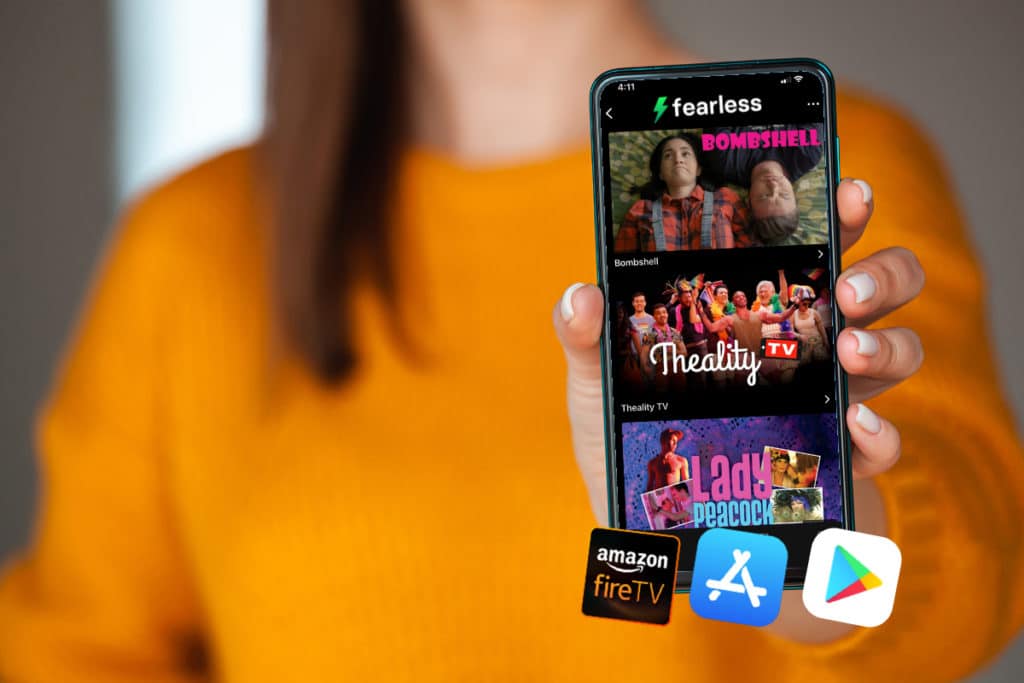 We average 4.8 stars out of 5 worldwide. Here's what some of our members had to say:
Karina Oleysa
via App Store
Best streaming app on the market!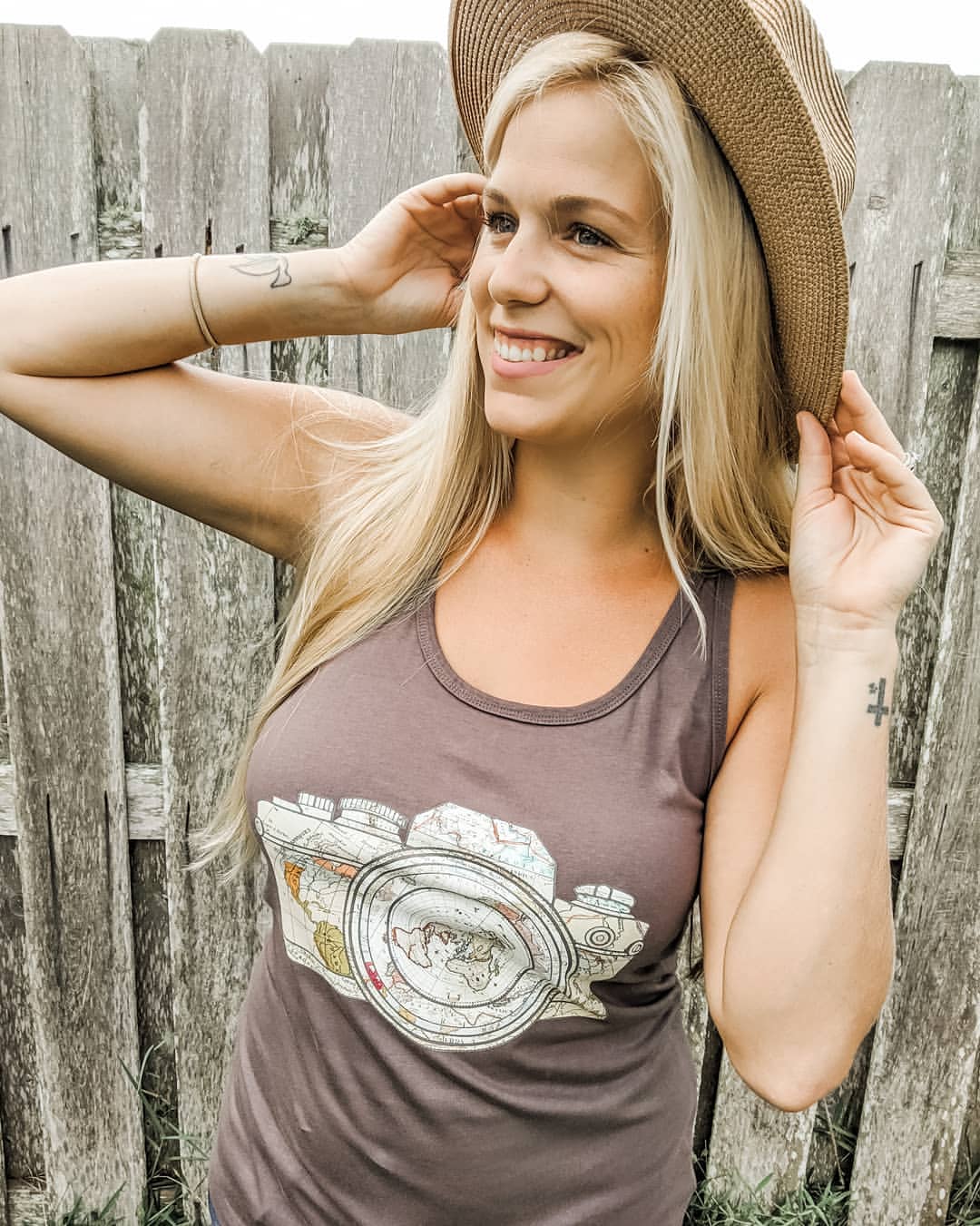 Alex Stranghoener
@thatstrangebunch
The Fearless app allowed Matt and I to watch Young & Reckless in the comfort of our bed while getting in some good laughs. Thanks Fearless for providing an app to support indie film and also EVERY community!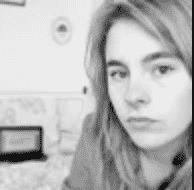 Shannon Robertson
via Google Play
Nobody is more of a film festival junkie than me so this is hundred percent my jam. I live for the experimental and arthouse titles on it
Nice selection of LGBTQ+ films. Something for everyone.

CBMcQueen
via Trustpilot
Fantastic movies and choices! How great is it to support entrepreneurs and find yourself with great streaming, amazing content and excellent customer service. Highly recommend!
Great app, great movies. The makers of this did a fantastic job. The app is filled with a wide range of content and I love that LGBT content is everywhere in it, not just an afterthought. Well done.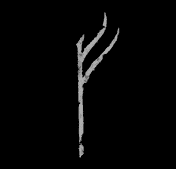 Fabled Motion Pictures
via Twitter
Thanks [...] for giving a voice to BIPOC, LGBTQ, female, disability and under-represented stories. Your work in this world is much-needed, and we're happy to be part of it.

Thom B.
via Trustpilot
Fearless is a modern streaming service with inclusivity at the forefront. Fearless is honestly like nothing else out there. It has all the benefits of a major platform like Netflix or Disney+ BUT features exclusively independent film. It's refreshing to see how they have integrated inclusivity and diversity into the platform by default - I kinda feel like all streaming services should be this way. I really have zero complaints.

KC
via Google Play
Wishing this app was around when I was younger! There's a wealth of different perspectives as women's issues, LGBTQ +, disabilities, black voices & much more. Shorts, movies, animation, drama, comedy, horror... take a look! Lots to explore!!
What an amazing experience. I would recommend this app to anyone. It's refreshing to see an app that contains inclusive content and to know that independent art is being supported. I am really happy with the app and the content. Independent films just has this amazing storytelling ability that often times goes amiss in mainstream media. I am glad to be able to see myself represented.
Jill Edwards
via Twitter
Go get the Fearless app. Free two week trial! I just finished watching Forget Me Not! It was a great thriller! Well done!!

CBMcQueen
via Trustpilot
Fantastic movies and choices! How great is it to support entrepreneurs and find yourself with great streaming, amazing content and excellent customer service. Highly recommend!
There are a lot of people and stories that the main stream media still isn't recognizing. I'm happy that there are a group of creators finally having their voices heard. This is an essential and fun streaming service! Consider me a fan ;).
Brian Hilarious
via App Store
A great place to discover new independent content. The app is constantly getting updated, and I am always surprised by the level of quality, both in the content they feature, but also on the look and feel of the application. It feels like a premium streaming service, no different than Hulu, Netflix, etc. I love the inclusion of all backgrounds of life in their content. 💚💚💚💚💚💚 Fantastic work!
Definitely worth it! The app runs smoothly, and the content is easy to filter through. The stories being told are extremely inclusive, and don't rely on any tropes. That being said, there's a lot of different content which is nice (my preferred programming changes with my mood 😅). So it's nice to bop around. All in all a solid service!
Get instant answers in the Support Center.
Need help from a human?
Our friendly support team is here to help via the Live Chat icon in the lower right corner.
Learn about how you can grow a community and earn money with Fearless.
Creators (Filmmakers)
Creators are the driving force behind Fearless. Learn about how you can get your movies & shows streaming on Fearless and tap into free tools and resources to help you grow.
Ambassadors (Affiliates)
Are you a YouTuber, Blogger or Influencer? You can now join the Fearless Ambassador Program and earn revenue when you help people discover Fearless.
We believe everyone should have access to inclusive movies & shows.